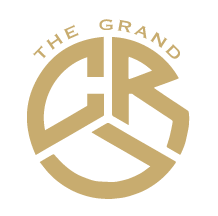 Press Release - Lee Gilbert "Soldier On"  

Hot on the heels of the release of his latest album "Take Me As I Am" and sell out show at the Parc and Dare Theatre, Rhondda, Welsh performer, singer and now songwriter Lee Gilbert has a brand new single waiting to be embraced by the listeners entitled... "Soldier On".
.  
This emotional, multi-layered, Pop song was co-written between Lee and a new international songwriting collaboration called The Grand Cru! The Grand Cru includes... ex Jesus Christ Superstar lead, Steve Balsamo (who's written for Slash, Meatloaf, Cliff Richard) and ex member of The Story's and Balsamo/Deighton. Also on 'The Cru' is multi-award winning Welsh singer/songwriter Darren Parry, who's a former UK Songwriting Contest winner, Billboard, Unisong, ISSA and USA Song Of The Year award winner (who's co-written with The Korgis, Dan and Laura Curtis and others). In addition, the fourth member of 'The Cru' is Florida based Bonnie Skop, who's family has a long history in music; including her Dad managing Ted Nugent and Bob Seger in their early days! The Grand Cru get their name from the French words... meaning "a wine of the most superior grade". These songwriters are certainly that!  

As for Lee... he needs no introduction in the Welsh music scene! He is an acclaimed singer /actor.  His 25 yr career has spanned from Theatre, Radio and TV work which runs alongside his music career. As an actor Lee has performed in Musicals, Drama and Comedies, credits available via Spotlight. As a singer he has produced two other studio albums, "Just One Voice" and "All of Me". He performs in Theatres and venues around the UK and Europe as a solo performer or as front man with a 17 piece Big Band. His stage show "That's Life" is a full 2 hr extravaganza of music and dance. He is a regular performer of cabaret in London's West End Cabaret venues and throughout the country, with other regular appearances in Greece and Switzerland.  
 
Lee says... "the new song "Soldier On" was written via Zoom during the lockdown periods, initially for a Hollywood film. Unfortunately, due to lockdown restrictions in the US and some problems the film did not go ahead (for now anyway) but the song still remains".  Lee says... "we dug into our own emotional well's for this song. We wanted to express the struggle that people go through in overcoming adversity in everyday life, how they soldier on. Written long before Ukranian conflicts, this song now has a new meaning due to that we suppose but the song is hopefully universal in its message, it's about rising above problems to a better place, it can mean different things to different people"!  

Lee continues... "Steve, Darren, Bonnie and I had a few sessions on Zoom and the song was written pretty quick. Darren then put down a basic guitar demo at home and then the track was sent to young, hip, Swansea producer Dai Griffiths (Dai Griff Productions) who produced the finished track". Dai has had a lot of success recently with various artists such as BBC Radio Wales Welsh A listers Ify Iwobi and Luna Lot and Mal Pope. We managed to get up to Shabbey Road Studios (with engineer/producer Al Steele) to record my vocals and the extensive harmonies of the Shabbey Road Gospel Choir (ie, myself, Darren, Steve and Al Steele!!!).  Further female harmonies were provided by the awesome Austrian singer/songwriter/producer... Dear Stella!   

This collaboration between three great Welsh singers and songwriter's and their American contingent has them manifest a soulful, contemporary Pop song that see's Lee really showcase his vocal range. Lee says... "Steve, Darren, Bonnie and I have written several songs during lockdown over the last year or so and we wanted this song to have a universal message".  If "Soldier On" was a wine it would be balanced and earthy, with grapes grown in Wales but with a touch of American and Austrian spice for good measure!   
"Soldier On" is out everywhere on May 1st 2022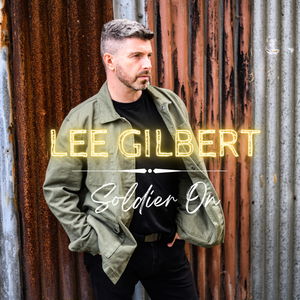 Listen: https://smarturl.it/s45vm3
More info: www.leegilbertmusic.co.uk